It's been so rainy the past couple of days in Berkeley. I know we're in a drought, but we were teased so badly with such a warm Monday. And now to be in the midst of showers and occasional thunder? No thanks. I want shorts, sandals, dresses! Not scarves and boots and wind!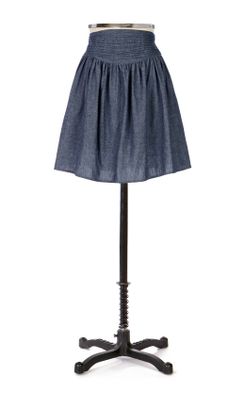 I'm really drawn to the denim skirt lately. I never would have thought twice about denim skirts, but this look from
anthropologie
is really nice. Perfect for spring and summer, wherever they may be.